Automobile Industries, Aero engines & Aircraft, Agriculture Industries, Aero Space and Air Conditioning & Equipment etc.

Process of Investing Casting Wax Injection, Way Assembly, Shelling, De-waxing, Melting Process and Fettling and Finishing.

Technical Capability Of Materials Poured at "MICI", Linear Tolerances and Tolerance for straightness, flatness, parallelism, shape etc.
Modern Investment Cast Industries
"MODERN INVESTMENT CAST INDUSTRIES" is engaged in the development and investment casting of components in ferrous and non-ferrous metals and alloys through lost wax process. "MICI" is already develop of casting components with weight range of few Gms. (03Gms.) To 50 kgs. Single piece casting and in minimum wall thickness up to 1.5mm.
"MICI" working many of the Private companies, Government sector & Public sector. Within short time our company gets an overwhelming response from all over the country due to our best business policy, supply the quality casting in time to time delivery and give customers satisfaction after understanding of customers requirements.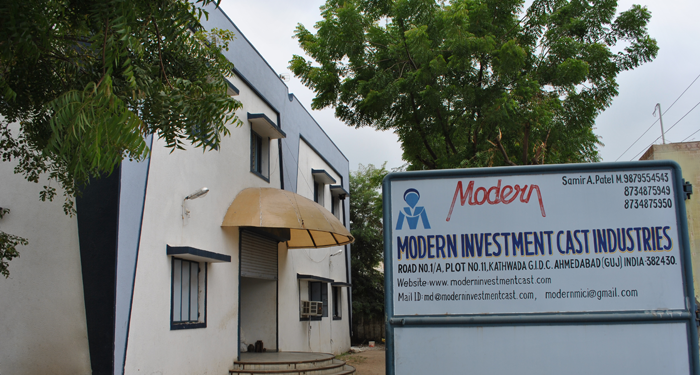 Contact Person :
Mr. Samir A. Patel
Address :
Road No. 1/A, Plot No.11 ,
Kathwada , G.I.D.C.,
Ahmedabad – 382 430,
Gujarat, India.
Phone :
+91-70413 58556
Mobile :
+91-98795 54543
Email ID :
Website :